SUCCESS STORIES
Member Benefits Program
Equity LifeStyle Properties
Equity LifeStyle Properties, Inc. owns and operates the highest quality portfolio of RV resort communities in the United States.
HISTORY: Cygnet has had a long-standing relationship with ELS for marketing and sales strategy, design and production, for corporate presence and multiple properties, including logos, sales collateral, direct mail, door hangers, perfed cards, magazine and newspaper ads, billboards, banners, trade show displays, sales center design and signage.
GREAT RESULTS: We designed and developed branding, sales materials and collateral for a member benefits program, including a convenient tabbed accordion type kit file, member benefits book, promotional booklets, property directory, maps and membership card.
If you would like more information about how Cygnet Midwest can help further your marketing projects, or you would like to speak to someone about this type of project in more detail, please contact us below. Someone will get back with you shortly.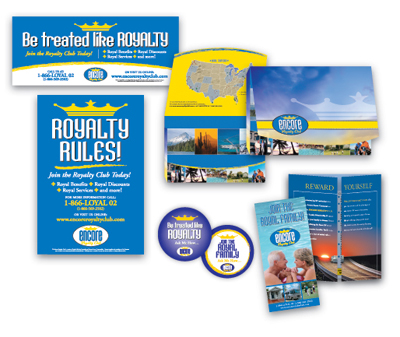 Want to meet? Call us.
Whether you're looking for a new firm, or just exploring the waters. Let's sit down & discuss your needs.
Have a project in mind?
Set up a time to discuss your project's scope. We want to help you make your project the best it can be.
Quick question?
Whether it's a quick question or you're looking to solve a problem, we're available to chat. See how we can help.