BLOG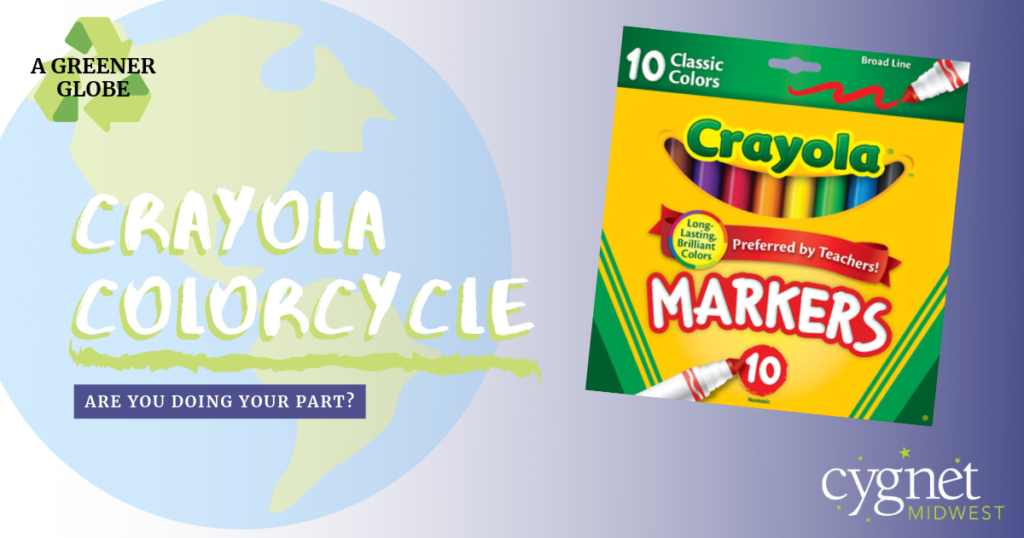 With increased in awareness of the overuse of plastics and the way it?s threatening our environment, we need to take action. Back to school usually means cleaning out last year?s supplies to start fresh. While recycling old worksheets and used loose-leaf paper may seem obvious; the correct way to dispose of materials such as plastic markers may not be as straight forward.
Well-known school supply brand, Crayola, developed a way to keep markers out of landfills. ColorCycle, a recycling program, was designed to teach kids K-12 about recycling, sustainability and the impacts their actions have on the environment. They have even developed lesson plans and projects that further educated kids on helping the environment. Crayola is so dedicated to this environmental initiative that they allow any brand of marker, not just their own, to be sent in free of change, where the plastic than gets repurposed.   
Are your local school?s involved in the Crayola ColorCycle program? Create awareness and find your community?s ?ColorCycle Champion? to register and get started doing your part in saving the world using the following link.  https://www.crayola.com/colorcycle/sign-in.aspx. Here are the 4 easy steps you can take to join Crayola in their sustainability efforts. 
Engage & Educate
Collect & Count
Pack & Print
Ship & Smile
While ColorCycle is currently the only ?green? initiative that involves customers, Crayola as a company goes beyond that to do their part. Crayola?s headquarters houses a 20 acre, 30,000- panel solar farm that creates enough energy to produce 1 billion crayons and 500 million markers a year. In addition, all Crayola markers are made with recycled plastic and all their colored pencils are made from reforested wood. To learn more on Crayola ColorCycle and other green initiatives the company has taken checkout this link. https://www.crayola.com/about-us/company/green-initiatives/